Congrea's Suite of Tools
Congrea is a fully browser based open source virtual classroom suite of tools designed to enable engaged learning. Developed using new technology, Congrea is packed with handy teaching tools in a friction-less design
Designed to fill in the learning gaps!
Hesitant on adopting an online virtual classroom, lets rethink with Congrea!
Browser based application, built on Javascript and HTML5
Come and witness the change in modern education
Take your free trial today and get $160 off on your first order, you can either have 10 users for a year or 100 users for a month.

Our Aim: Satisfied Customers!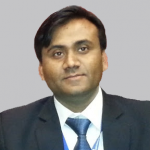 We found Congrea a very competitive and scalable product for hosting the multiple classrooms with a significant number of participants. Another biggest advantage is that it's lightweight and based on a module design.
The biggest edge I see of using Congrea is that team had almost spent 5 years and have put in significant efforts in building and stabilizing it. It's robust and scalable architecture give another level of comfort that it can be customized for any specific requirement.
Ajay Kumar
CTO | TalentEdge